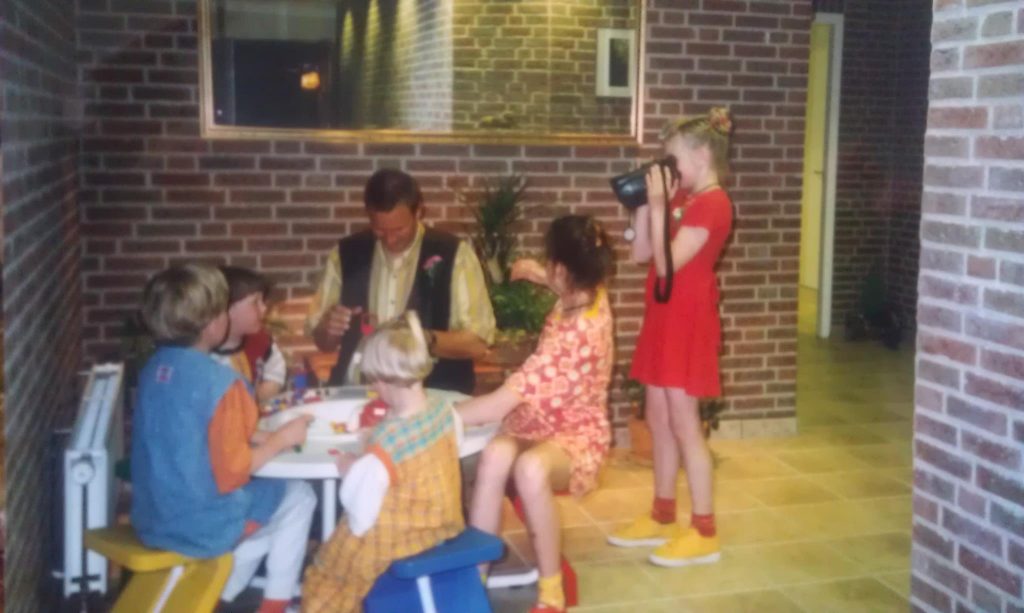 Deze foto laat zien hoe vroeg mijn passie al was ontstaan voor het maken van beeld en het vertellen van verhalen. Woensdagmiddag was mijn favoriete moment van de week. De dag waarop ik creatief bezig kon zijn. Tijdens mijn jaren op de kunstacademie in Breda ontdekte ik al snel mijn interesse naar mensen met een bijzonder verhaal. Vele bijzondere ontmoetingen, reizen en reacties volgden. Door het maken van beeld geef ik mijn geporteerde een waardevolle onbetaalde herinnering.
Voor mij is het werken achter een camera niet alleen over het indrukken van een knop, maar een creatieve manier van het vertellen van een verhaal en het uiten van jezelf.
 "A lot of photographers think that if they buy a better camera they'll be able to take better photographs. A better camera won't do a thing for you if you don't have anything in your head or in your heart." – Arnold Newman
---
Bekijk hier mijn c.v.