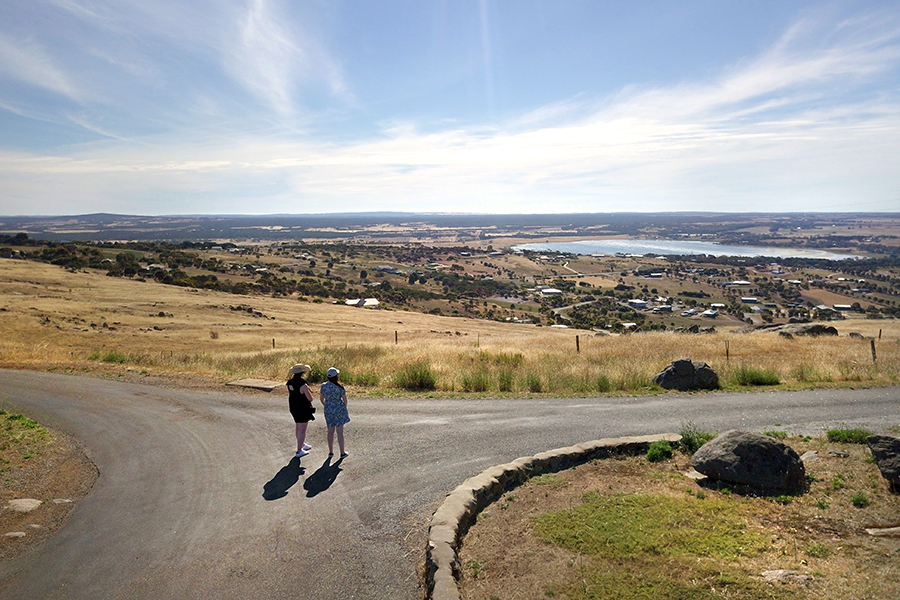 Coffin Bay & Port Lincoln
After finishing the camping trip in the Nullarbor I stayed over in Port Lincoln and Coffin Bay. Port Lincoln is the seafood capital of Australia and I swallowed an oyster for the first time in my life here. I saw wild koala's at Mikkira Station and when I went for a run, I couldn't stop taking pictures when a whole group of Kangaroos past in front of me. Overall, not a bad office I would say.

What to do in Port Lincoln?
It was only a bit hectic to get all the shots in just one day, but with a helpful tourguide, it all worked out. The whole week I stayed over at the tour guide his house and finished up several edits. My life as a digital nomad brings me to places I normally wouldn't visit. What I liked about this daytour in Port Lincoln is the diversity you get in one day. We saw beautiful coastlines, wildlife in national parcs and the harbor with great food in the city.
After having lots of fun in Port Lincoln it was time to film the lovely town 'Coffin Bay'. A completely different daytour but again so much fun. I remember it was so warm (+30 degrees) and my drone got almost overheated. My feet burned on sand while filming the oyster farm, but it was worth the shots! Let me know what you think of the videos!