Filming at Kangaroo Island
Ten months ago I got my first job in Australia; filming all the tours for Groovy Grape. A whole month I spent time on editing and touring with young backpackers and I can tell you, that was pretty fun! Now I got asked to come back and film Kangaroo Island for the second time. It's such a beautiful island, so I didn't mind going back at all. We were hoping for better weather, but that turned a bit different then we expected.
Almost crashed my drone
We started our trip with sand boarding in little sahara. It was already noon and pretty hot. Our feet burned off in the sand, but we played like kids on the boards. I never get tired of sliding down a big sandhill. The forecast predicted a storm later that afternoon, so we cooled in the water and jumping off the jetty. I nearly crashed my drone Gary here (he got transformed to Gary on a tour). The wind was catching up and my battery was getting empty so fast. When a drone flies into strong wind it uses all his power. Luckily I managed to get it on the ground with just 7 % battery left.
Stuck on the island
After a sunny day, the storm arrived. When we walk on the beaches, we got into a sandstorm, which was pretty funny. Not much more later we got a call from the office; 'the ferry will not depart today, you have to stay an extra night'. Some travelers had to catch a flight the next morning. "Perhaps check your airline first to see if the flights even departs", I told them right away."
And yes, whole of South Australia got caught in a storm with even a cycloon in Queensland.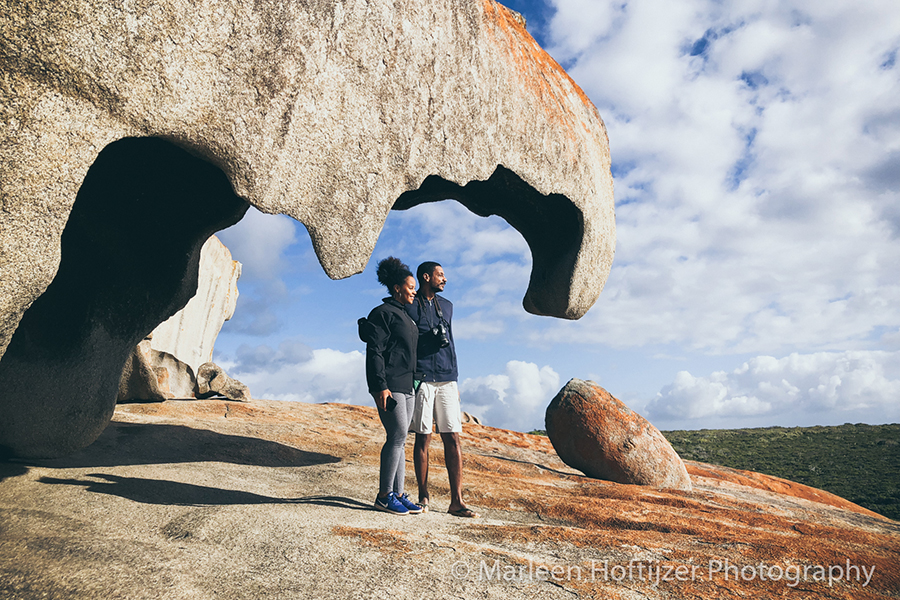 Groovy Grape took care of all the travelers, booking us extra accommodation and free tours. I didn't mind at all and I enjoyed this island even more! Within three days I saw the island in completely different weather situations, but this was a great last filming job!